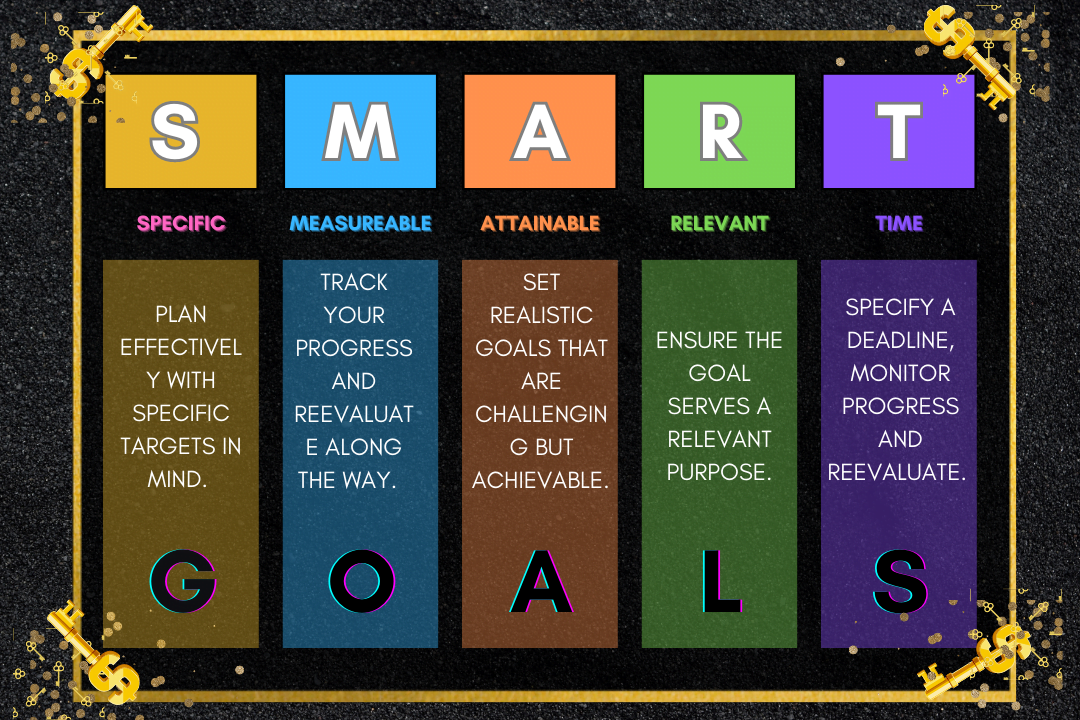 In my second Blog article, I outlined about 10 proven benefits for optimising productivity. Of course, there are more benefits than the ones I had prioritised. But to be more focused, let's start by looking at each of the highlighted benefits in more detail before I begin discussing others in weeks or months to come
I acknowledged the fact that being productive boosts your ability to perform things quickly and effectively, which raises the likelihood that you will succeed in reaching your objectives. Productivity aids in sharpening concentration and laying out a clear path to goals for both individuals and businesses.
---
Disclaimer:
This blog post contains affiliate links. In the event that you make a purchase through these links, I might receive a little compensation to fund my coffee addiction. You won't be charged extra, and I'll have enough coffee. Honestly, it's a win for everyone.
---
Efficiency and effectiveness are essential for reaching our goals in the fast-paced world of today. Nowadays, being productive is a crucial talent that helps people and organisations do more in less time. Brian Tracy, author of Goals! How to Get Everything You Want — Faster Than You Ever Thought Possible questions: "Why do some people achieve all their goals while others simply dream of having a better life?"
Susan Wilson and Michael Dobson, the co-authors of Goal Setting: How to Create an Action Plan and Achieve Your Goals, pose the same question, wondering why, in spite of most capable people struggling to achieve their goals, some still consistently seem to get more done than others nonetheless.
They declare:
The answer is that they know how to set specific, achievable goals for themselves…and then follow through on them.
Utilising productivity tools and techniques to their full potential will help us achieve our goals quicker and more efficiently, hastening our path to success.
Here are some of the critical roles productivity plays in expediting goal achievement, and I also offer some helpful advice on how to increase productivity in our daily lives.
The capacity to concentrate on important tasks and prioritise them appropriately is one of the crucial elements of productivity. We may prevent detours and stay on course by determining the most crucial goals and dedicating time and resources to them. We can make great progress towards our goals by actively cutting out time-consuming tasks that aren't necessary.
However, it is critical to recognise that being able to prioritise and remain focused on the planned deliverables requires a great deal of discipline. In his best-selling 7 Habits of Highly Effective People, Stephen Covey describes this discipline as 'one's character—rather than merely personality—that is cultivated by the ability to build healthy habits over time. A significant shift in paradigm is necessary.
Time Management Skills
Since time is a limited resource, efficient time management is essential to achieving objectives. People who are productive use a variety of strategies to manage their time well. Clear deadlines, calendars, task division into manageable portions, and the use of productivity tools are a few of these. We may ensure that our efforts are focused on the tasks that will help us achieve our goals by making the most of every minute.
Process simplification and automation
Working smarter, not harder, is frequently the key to productivity. We can eliminate time-consuming and repetitive operations by automating procedures and optimising workflows. We can accomplish more in less time with the aid of technologies and solutions like project management software, task management apps, and workflow automation systems. We may concentrate on higher-value tasks and move more quickly towards our goals by automating routine tasks.
A lack of direction can make productivity counterproductive. By establishing specific, well-defined goals, we give ourselves a path to achievement. The SMART acronym stands for specified, measurable, achievable, relevant, and time-bound goals.
We can build an action plan by dividing large goals into more manageable, doable actions. With a well-organized strategy in place, we can monitor our progress, make the necessary corrections, and keep moving in the direction of our objectives.
After publishing The 7 Habits Of Highly Effective People in 1989, Stephen Covey realised that the key principles and insights discussed in the book, which made it one of the best sellers, were not enough to motivate people to stay focused on their small objectives (tasks) leading to their respective goals. He reckoned he needed some kind of external or additional resource.
So, a few years ago, in 2022, he created and published the Habit Tracker, which is a daily habit journal on goal setting. This journal offers a thorough foundation for creating healthy habits that will increase your productivity and effectiveness. The Habit Tracker recognises that reaching your life goals depends on the small steps you take every day.
| | |
| --- | --- |
| With worksheets for goal setting and regular progress checks, the Habit Tracker was conveniently conceptualised to help everyone succeed beyond planning, one day at a time. For every person who is really serious about achieving their goals through careful planning and goal setting that works, turning to this resource is a no-brainer. The Habit Tracker can be purchased on this affiliate link (or by clicking the book cover): https://amzn.to/43j5ryd | |
People who are productive are aware of the importance of ongoing learning and development. They look for fresh information, abilities, and productivity-boosting techniques. An important part of personal development and productivity is remaining current with industry trends, getting feedback, and learning from previous mistakes.
We can find creative approaches to hasten the achievement of our targeted goal by adopting a growth mindset and continuously improving our strategy.
Even with the finest intentions and techniques, it can be difficult to stay motivated and focused. Productive people develop routines that keep them disciplined and motivated, aided by strategic tools such as the Habit Tracker mentioned above.
They discover strategies that work for them, such as fostering a positive work environment, engaging in mindfulness exercises, taking regular breaks, and establishing prizes for reaching certain goals. We may overcome challenges and maintain our productivity over the long term by cultivating a good mentality and discovering internal motivation.
To discover this internal motivation, our own mindset is highly critical in this regard, and this book in particular, 101 Essays That Will Change the Way You Think, provides very useful inspirational insights that will prepare our mindset for success. Here is the Amazon affiliate link from which it can be purchased: https://amzn.to/41TLDQW
In a world where there are countless distractions and conflicting demands, productivity becomes a superpower that can speed up the process of achieving our objectives. We can quicken our progress towards goal achievement by using practical techniques like concentration, prioritisation, time management, process streamlining, and ongoing learning.
Trust me, as you embrace productivity as a driver of advancement, you'll see how much more achievable your objectives will become!
Summary of recommended reads:
Once again, please note that most of the links above are affiliate links, meaning I might earn a commission for any potential purchase(s) emanating from the links.
Did you enjoy reading this article? Consider sharing it on your social media channels below:
George Mwika Kayange
George Mwika Kayange is an International Development Professional and Project Management Specialist with over 20 years of experience working with various national, regional, and international NGOs. He is also a Commonwealth PhD Scholar at Loughborough University, London.